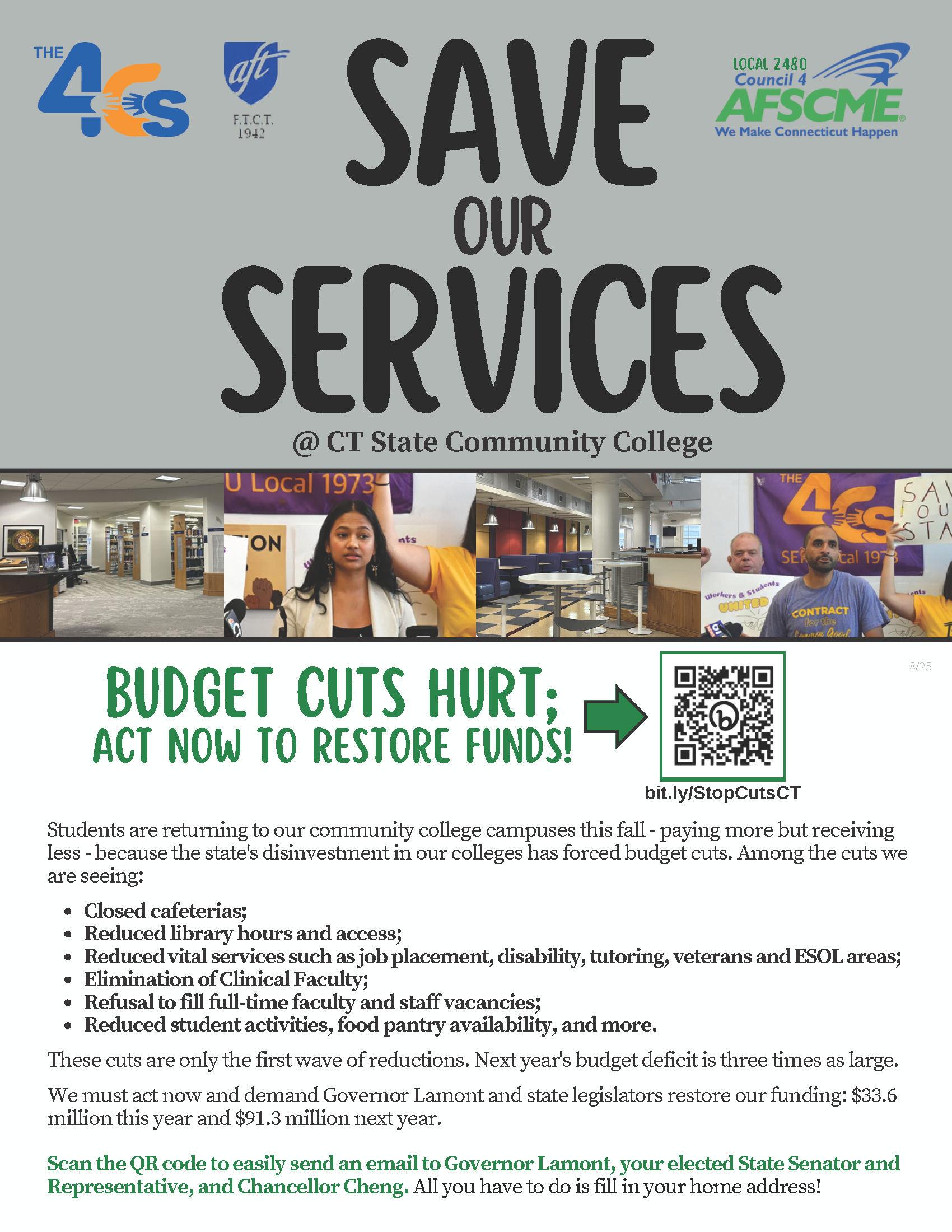 Students are returning to our community college campuses this fall - paying more but receiving less - because the state's disinvestment in our colleges has forced budget cuts. Among the cuts we are seeing:
Closed cafeterias;
Reduced library hours and access;
Reduced vital services such as job placement, disability, tutoring, veterans and ESOL areas;
Elimination of Clinical Faculty;
Refusal to fill full-time faculty and staff vacancies;
Reduced student activities, food pantry availability, and more.
These cuts are only the first wave of reductions. Next year's budget deficit is three times as large.
We must act now and demand Governor Lamont and state legislators restore our funding: $33.6 million this year and $91.3 million next year.
Scan the QR code to easily send an email to Governor Lamont, your elected State Senator and Representative, and Chancellor Cheng. All you have to do is fill in your campus & home address!